Hmm, I didn't know my previous post was so herculean that it led me to a rain of vulgarism and profanities assault. I'm proud to say that someone started a hate site – and made me the star of that site.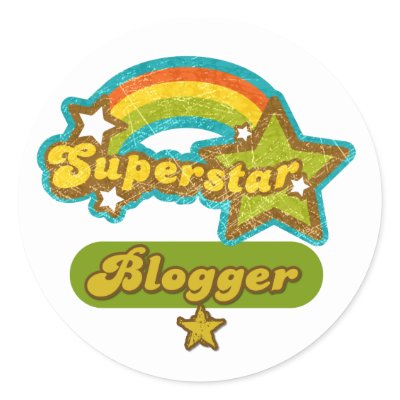 Unfortunately, that particular site has been deleted. It's not much of a site. It was temporary Blogspot that goes by the address vincentsuckballeatshit.blogspot.com. Whoever that was, thank you for making my day and presenting me with an opportunity to compose this very post.

I saw the hate-site this morning. And let me tell you, the entire site only has one pathetic article, an article of approximately 500 words with 75% of swearword. Mind you, our little hater only knows about 5 or 6 expletives and those words kept repeating itself through out the article.

Dude, if you really want to cuss me, do take the decency to conduct some research, discover some new dirty words and then only you shoot. The f-word and the s-word is so overrated, people are using it so much nowadays that it's not vulgar anymore. Besides, vulgarism just doesn't excite me in terms of offensiveness.


And really, there is no need for the deletion of the site. I know you do not possess any fortitude to confront me face-to-face or at least reveal your identity. So your existence has no slightest significance in my life. And it's your freedom of speech, even if you chose to abuse it like some immature cretin who abuses the 999 hotline.

I guess the fella saw my Tweet this morning. I said 'some bloggers is gonna get hurt real bad'. That's why his testicles retracted and being a wuss that he is; he deleted his site immediately. Or change the page address. Or whatever.

And I even find it smart to assume that it was a temporary site created by the subject of denunciation in my previous post, Mr. Rich. If it's really you, it proves that you have fallen into my trap, sucker.

On another note, there is another blogger who made an opinion on my previous post in his blog. Don't worry, he did not objurgate me. He is a good guy. He made a remark about my post on his blog.


Well, Mr. Cars+Technology|FOLLOWTRENDS, I couldn't seem to post a comment on your post, so I've decided to run it on my own page.

Of course I agree with you that it is possible to earn RM6500 per month for a fresh graduate. Never doubted anything on that point nor arguing that a RM6500 income for a graduate is virtually impossible. Have you actually read my post properly before making an opinion?

Mr. Cars+Technology|FOLLOWTRENDS, don't always online and do nothing useful too.
Hate me, bite me, curry mee. I'm hungry.